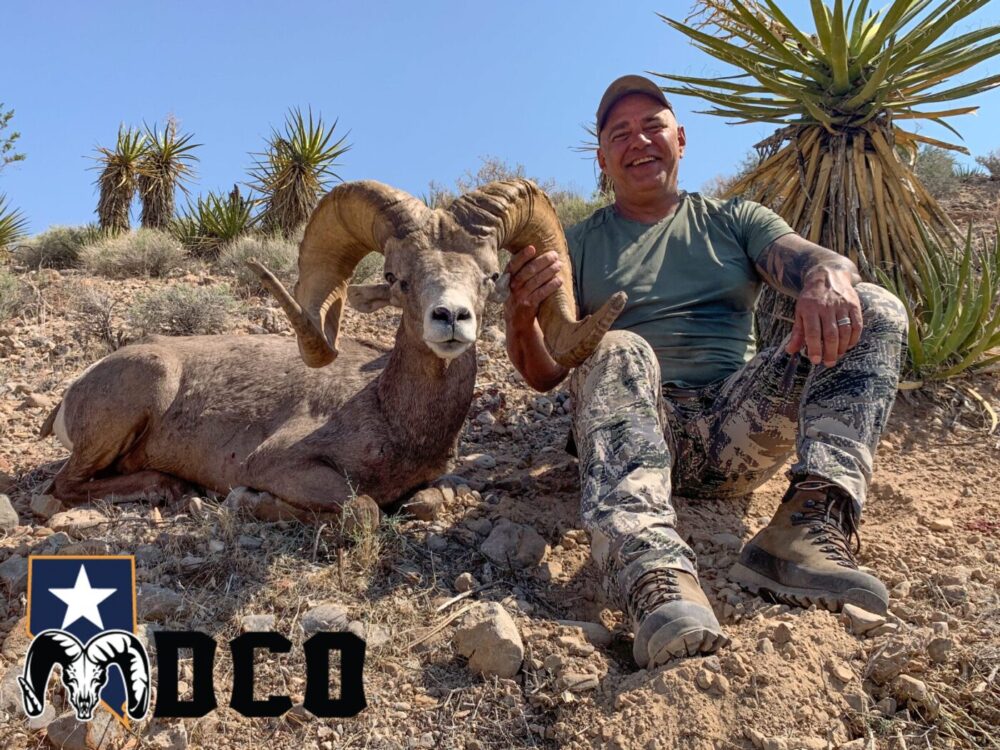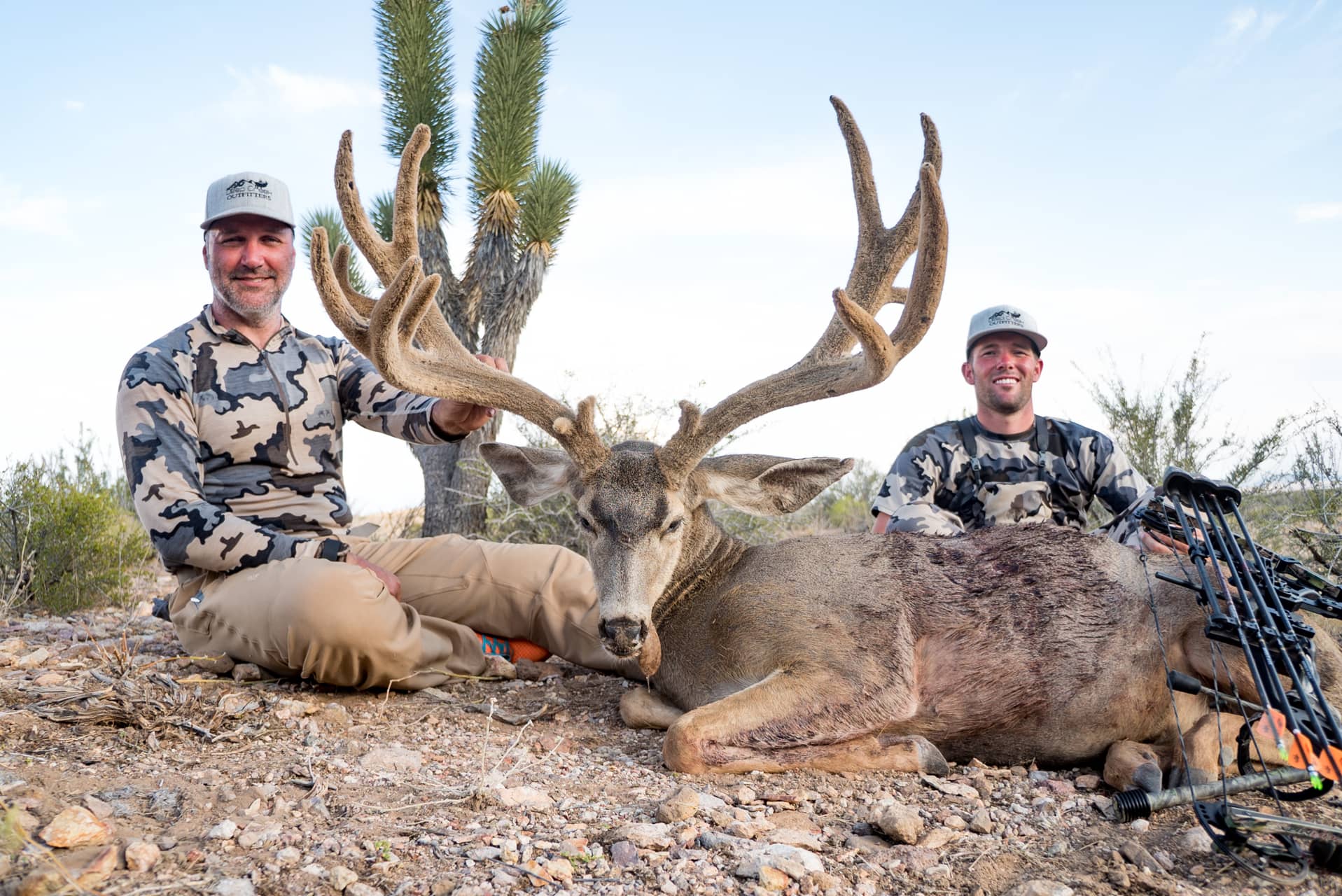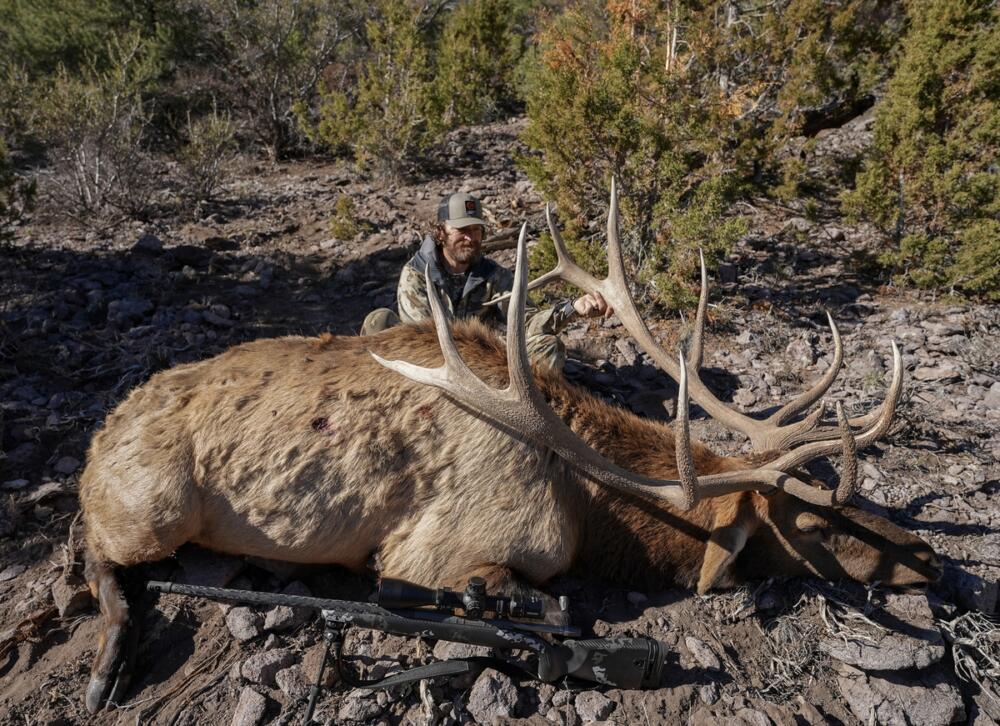 Nevada - Utah - Arizona
Big Game Hunting Guide Service
Deep Creek Outfitters is an all inclusive big game hunting guide service based out of Mesquite, Nevada. We have been in business for over 30 years and are fully licensed and insured in Nevada, Utah, and Arizona. DCO offers big game hunts for mule deer, bull elk, mountain lion, antelope, California bighorn, and desert bighorn sheep. Contact us and let us help you have the hunt of a lifetime!
Hear what past clients are saying about our guide services!
Jack Plaster
December 16, 2021.
Me and my partner had a great experience with Deep Creek Outfitters Our guide Jason was awesome can't wait to hunt with them again if we could ever draw another tag .
juan zarate
December 15, 2021.
This was my second time booking with Deep creek and again was very happy with the decision. They work tirelessly to insure that the hunt is everything you hope for. Travis and Jason are top notch guys that have a life time of hunting experience. I always look forward to hunting with this outfit.
Dirk Fletcher
November 26, 2020.
I've hunted with deep Creek outfitters three different times. Every experience has been first rate! Travis Leavitt and his crew of sub guides are very professional and extremely proficient at locating quality game! Their knowledge of the hunting units they guide in is unparalleled, and they seem to know where every big buck is watering and bedding! I've scored two 180's plus bucks in the last 3 times I've hunted with them! And that's with a bow, in the desert, in August!! Plus many opportunities for bigger bucks! I've hunted with many other guides in the past, and can honestly say that Travis is one of the best! I can highly recommend Deep Creek Outfitters, and have, to many friends already!!
Bear Contratorsinc.
November 21, 2020.
Incredibly awesome hunt with Deep Creek Outfitters. Travis dedication and perseverance was outstanding. I waited 16 years for my Bull Elk rag and Travis delivered. His knowledge of the hunt area was incredible Can't wait for my lion hunt! Barry Gleiberman
Lloyd Hafen
November 11, 2020.
Deep creek outfitters Travis and his guides are extremely hard working , and knowledgeable in the areas they guide in. The mule deer tag I was able to draw is extremely limited and I wanted the full experience. With the time to scout and coordinated efforts with Travis , we had a few bucks to purse. The decision was made to hunt a giant ,the deep creek crew had knowledge & history with. I am grateful for the experience and pleased to harvest such a great mule deer . The crew made base camp very comfortable Thank you Lloyd Hafen