Deep Creek Outfitters offers guided mountain lion hunts in Nevada, Utah, and on the Arizona Strip.  Both Nevada and Arizona offer over the counter tags (no draw is required). Utah is a combo state and has both draw tags (limited entry) and over-the-counter tags depending on the unit. In Utah we are licensed and permitted on the Pine Valley and Zion units.
Hunt conditions may range from 1′ of snow to dusty dry ground. We typically offer a 5-day hunt but will customize the hunt to fit clients wants and needs. Transportation during the hunt may consist of trucks, UTV's, or horseback. Most of these hunts are hotel based but on occasion hunts will be based out of our hunting camps. In this case, you can expect camp accommodations to consist of travel trailers and/or wall tents.  Deep Creek Outfitters offers the best rates around.
---
If you have questions about our hunts or the tag drawing process, please give us a call!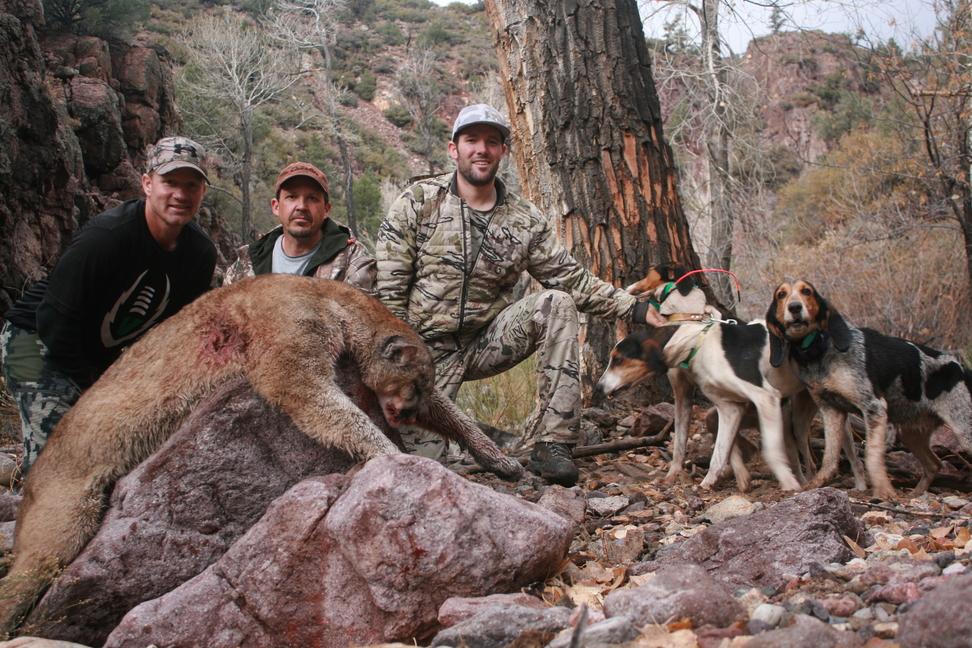 Check out some of our successful hunts!