---

Antelope hunting is some of the most enjoyable hunting you can do. Most hunts are done from a truck or side-by-side and aren't very strenuous. Some archery hunts require many hours of sitting in a blind near a waterhole. Spot and stalk bowhunting for antelope is possible, but it can be extremely challenging. We offer guided antelope hunts for all weapons (archery, muzzleloader, and rifle) in the following units in Nevada. Each unit in Nevada can produce 70″+ antelope bucks:
251
111-114
221-223, 241
115, 231, 242
131, 145, 163-164
132-134, 245
161-162
---
In Utah we guide antelope hunts for all weapon choices on the following units. Each of these units can also produce 70″+ bucks:
Pine Valley
Beaver
Southwest Desert
*Nevada and Utah do not offer OTC tags for antelope. Tags must be drawn through the states application process.*

If you have questions about our Nevada and Utah guided antelope hunts or questions please give us a call or send us a message!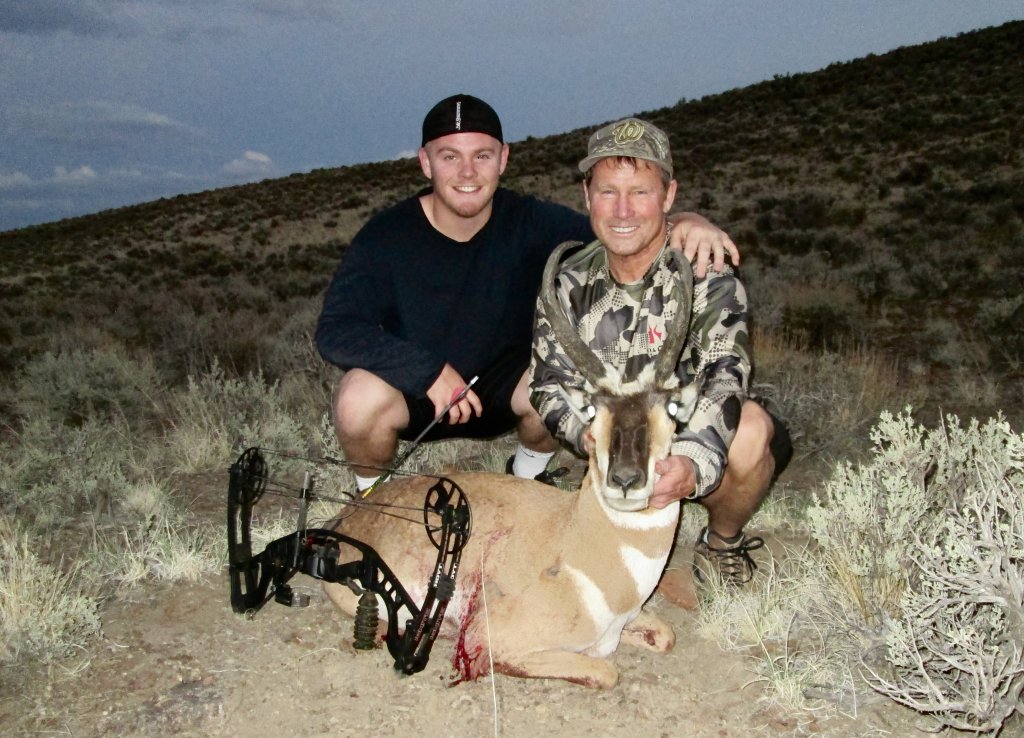 Check out some of our successful hunts!