2023 will be Deep Creek Outfitters third year guiding hunters on the Utah general mule deer hunt. Although we are somewhat new to guiding in Utah, we are not new to finding big bucks on the Utah general hunt. We have been hunting southern UT for years and have found and harvested many trophy mule deer on these tough units. Utah general mule deer hunts typically have a high number of hunters, but with hard scouting prior to the season there is a good chance of finding multiple big bucks.
Deep Creek Outfitters currently only offers guided mule deer hunts on the Pine Valley and Zion units in southern UT. We guide all seasons (archery, muzzleloader, early rifle, late rifle, and limited entry late muzzleloader). We don't necessarily have a favorite hunt because they can all produce some solid bucks. The limited-entry late muzzleloader tags are difficult to draw and take place during early November, but they offer the best chance at harvesting a true giant. However, sometimes the late muzzleloader hunt can be difficult to find a big buck depending on the weather.
Camp accommodations can vary depending on the clients desire and needs. On hunts close to roads we typically have travel trailers and/or wall-tents and use trucks/ATV's. Although these are "road hunts" we recommend being in good shape because a lot of hiking can be needed to avoid other hunters. We also try to utilize the horses to access remote areas whenever it is feasible.
When hunting the backcountry, we use horse/mules/llamas to pack-in lightweight tents or wall tents. The backcountry hunts require a lot of hiking in steep terrain, so we recommend being in good physical condition to increase your odds of being successful.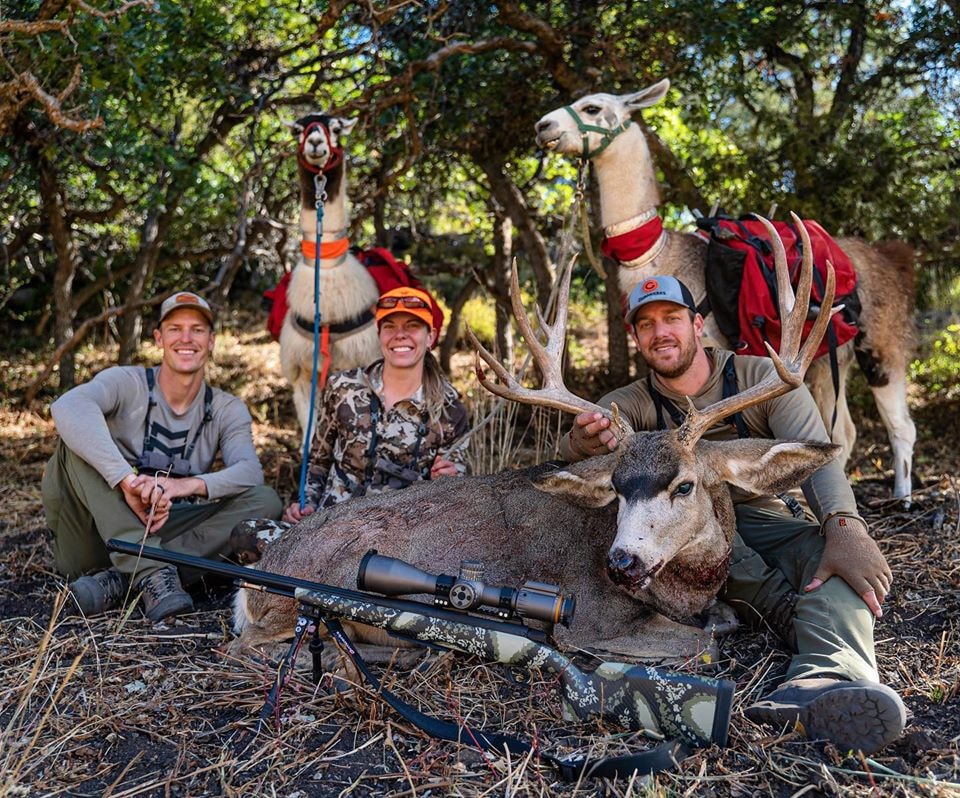 Check out some of our successful hunts!