Deep Creek Outfitters offers guided desert and California bighorn sheep hunts in all open units in Nevada. In Utah we offer desert bighorn hunts on the Zion, Pine Valley Beaver Dam, and Pine Valley Virgin River units. Living in southern Nevada, we are located right in the heart of Nevada and Utah's best sheep hunting. Living here gives us the opportunity to spend more time in these units scouting for your hunt. We have a great group of guides who work hard and have many years of sheep hunting experience. Deep Creek Outfitters has the best accommodations and rates that Nevada and Utah hunting guides have to offer.
Nevada offers "any legal weapon" (rifle) hunts to residents and non-residents for desert and California bighorn sheep. There are also a handful of new archery-only desert bighorn hunts. Depending on the unit, it may have an early rifle hunt during September/October, or a late rifle hunt during November/December. We have guided sheep hunts in most units and are confident we can find you a trophy ram in any unit.
The 2023 Utah desert sheep hunts run the following dates:
Pine Valley, Beaver Dam: Oct. 28 – Dec. 24
Pine Valley, Virgin River: Oct. 28 – Dec. 24
Zion: Sept. 16 – Nov. 10
Mineral Mountains: New unit in 2024!
If you have any question about what units to apply for, please contact us during the application period (April-May) and we can recommend some units. Our favorite units vary from year to year based on what rams we are finding in each unit. If you have any questions about our sheep hunts, please give us a call today and let's talk about your future hunt!
Deron with his 2021 Nevada Heritage Desert Bighorn Sheep!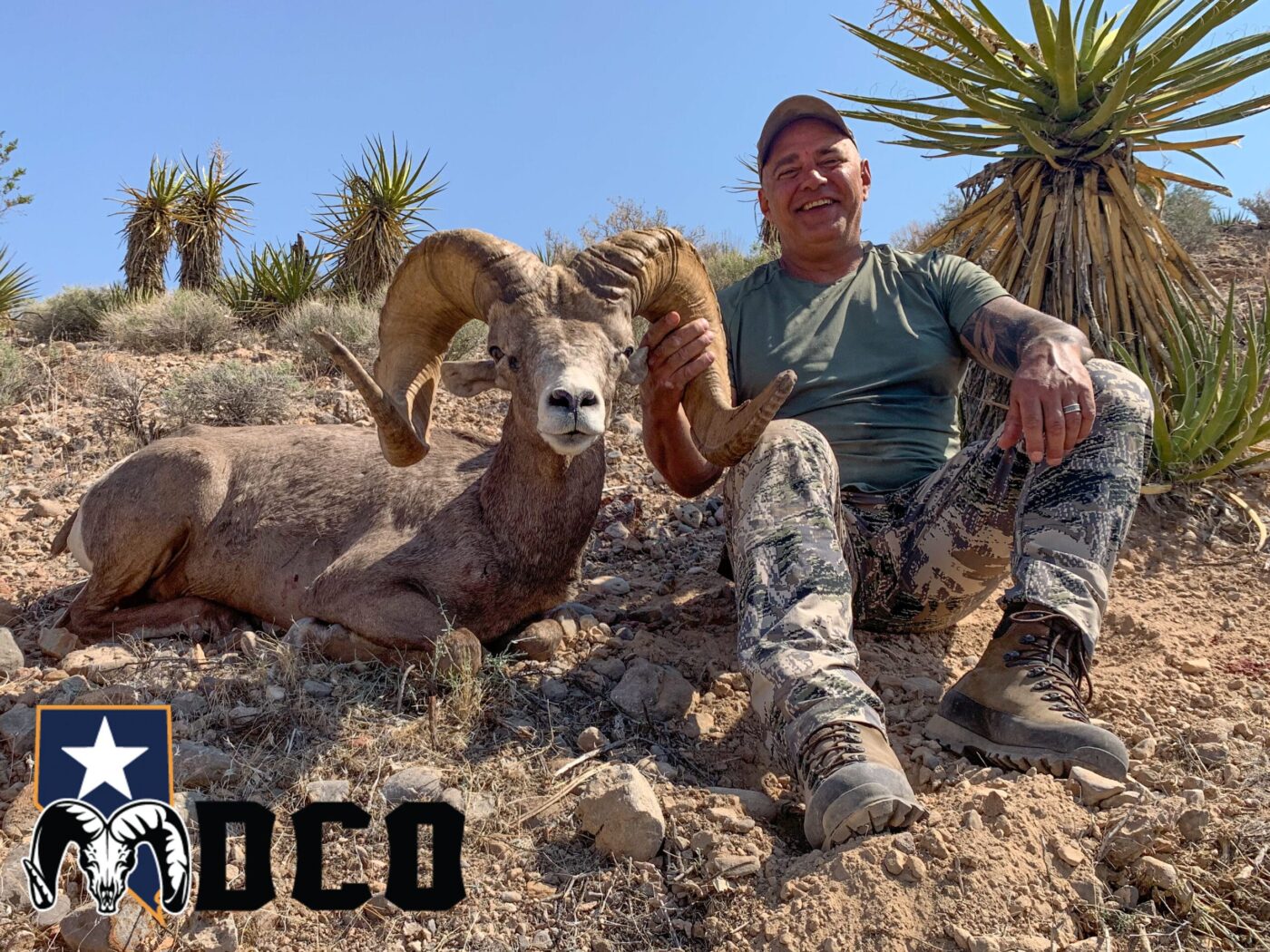 Check out some of our successful hunts!